Nick Bernabe
April 8, 2016
(ANTIMEDIA) Philadelphia, PA — Hillary Clinton has been performing well with minorities so far in the 2016 Democratic primary, but that could soon be changing. Bill Clinton may have just severely damaged the former secretary of state's reputation among African Americans by committing a major gaffe — one he is now "almost" apologizing for.
At a campaign stop in Philadelphia on Thursday, Bill was interrupted by protesters — a common theme this presidential election. The protesters, mostly young black Americans, interrupted Bill's speech to air their grievances about his sweeping 1994 crime bill — the largest ever passed. The bill, sold as a way to effectively fight inner-city crime, actually helped expand an already developing trend of mass incarceration that had an overwhelmingly negative impact of the black community.
Signs reading "Clinton Crime Bill destroyed our community," and "Hillary is a murderer" could be seen waving in the audience as Bill was interrupted Thursday. He caused a major backlash in the the African-American community when he decided to comment on the people who were incarcerated because of his crime bill.
"I don't know how you would describe the gang leaders who got 13-year-olds hopped up on crack and sent them out in the streets to murder other African-American children."Maybe you thought they were good citizens…You are defending the people who kill the lives you say matter. Tell the truth. You are defending the people who cause young people to go out and take guns,"  he said at the campaign event.
Hillary Clinton was a major supporter of her husband's crime bill when she was First Lady. As we reported previously: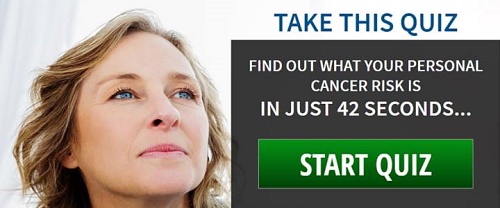 "Hillary Clinton lobbied Congress to pass the Violent Crime Control and Law Enforcement Act. Bill Clinton signed the act into law in 1994… The largest crime bill in history, it provided $9.7 billion in prison funding. From 1992 to 2000, the amount of prisoners in the U.S. increased almost 60%."
In another recent incident, Hillary came under scrutiny for alluding to young black males as "super-predators" in a speech in 1996. She, like Bill, has been confronted by activists for her contribution to the nation's mass incarceration problem.
Hillary is facing eroding support from the Latino community, as well. Recent polling shows her previous popularity among this key demographic has evaporated — leaving Bernie Sanders with a slight lead of 48% to Clinton's 47% in Latino support.
Ironically, though he defends it now, Clinton previously disowned the crime bill, admitting in an interview with CNN last year that it had "too wide a net" that resulted in "too many people in prison."
Regardless, Hillary Clinton is still raking in major cash from the private prison industry despite her haunting past with mass incarceration.
---
This article (Bill Clinton May Have Just Cost Hillary the Black Vote) is free and open source. You have permission to republish this article under a Creative Commons license with attribution to Nick Bernabe and theAntiMedia.org. Anti-Media Radio airs weeknights at 11pm Eastern/8pm Pacific. If you spot a typo, email edits@theantimedia.org.
From theantimedia.org Team