Michaela Whitton
April 14th, 2016
(ANTIMEDIA) United Kingdom — The City of London has long been known as a tax bolt-hole, facilitating money laundering, welcoming dirty money, and turning a blind eye to the investment of dodgy foreign capital. Long before the Panama Papers leak and its resulting embarrassment, stampedes to buy property in the British capital eliminated locals from the market. Last year's reports highlighting the purchase of over £100bn worth of London property by foreign investors through shady offshore firms were met with little more than sighs and apathy.
In contrast, the leaked documents linked to Panamanian law firm, Mossack Fonseca, have propelled ministers to the podium in a race to prove who will crack down on tax dodging the hardest — a bit like a small child who has been caught with a hand in its mother's purse.
Leading a debate on tax avoidance and evasion, Shadow Chancellor John McDonnell said London is seen as the tax haven at the centre of the worldwide system, designed to help the super-rich avoid paying taxes. Urging ministers to go further than the allocated £10 million for a taskforce to investigate the leak, McDonell has called for an independent public inquiry into the Panama Papers.
Claiming shady operations like Mossack Fonseca are being aided by "supposedly reputable" accountancy companies in London, the Shadow Chancellor named four major London firms, accusing them of aiding and abetting the systemic abuse of the tax system — some on an industrial scale. In addition, he named two banks, RBS and HSBC, claiming they have been "particularly proficient" in directing funds through Mossack Fonseca shell companies.
"We should be clear about this: the City of London is now being viewed by many as a tax haven in the middle of a dense network of havens created for the super rich to avoid the taxes the rest of us must pay," he added.
As the capital braces for another massive anti-austerity protest this week, which will also call for the resignation of David Cameron, Britain has been reprimanded by UNICEF for lagging behind poorer nations in reducing inequality. Meanwhile, the public scandal emerging from the Panama Leaks is due to continue for some time. In the world's dirty money laundry, however, few will hold their breath waiting for the U.K. government to prove it is serious about tackling tax evasion.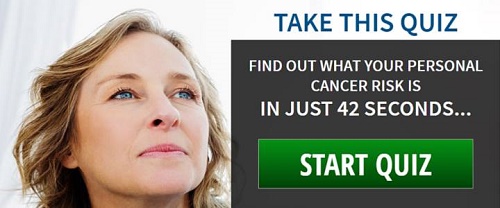 ---
This article (While You Pay Taxes, the Rich Hide Their Money In This City To Avoid Paying Theirs) is free and open source. You have permission to republish this article under a Creative Commons license with attribution to Michaela Whitton and theAntiMedia.org. Anti-Media Radio airs weeknights at 11pm Eastern/8pm Pacific. If you spot a typo, email edits@theantimedia.org.
From theantimedia.org Team